What is Video Production?
When we are hired to create videos for our clients, we're not just offering videography, we are offering a process and a service that helps to guarantee that the videos we hand over fit perfectly with what the client's brief and the client's budget.
That is why we often talk about video production rather than just filming or videography, because our way of working includes three essential stages- lots of planning before the shoot, careful execution on the day of the shoot and skilled editing and post-production after the filming. We take into account the target audience, the video's message, the budget, and location, as well as where and how the video will be used. By working through the three key stages of video production, we can be sure that our finished work is up to our high standards.
Whether you are just starting out as a videographer or are a business looking for professional videos to tell your story, it's helpful to understand the process we go through to produce a great video for your company, non-profit or event. Below we take you through the three essential stages of video production and why each one is important for a successful project.
The First Stage of Video Production- Pre-Production
This is the planning stage and although it might be tempting to rush through it, this is a crucial part of video production that you should always include. In fact, this is the stage you should spend the most time on, and the one we'll go into the most detail about. Taking your time at this early stage can help to avoid mistakes that cost you time, money and credibility later on.

Start by asking yourself these three essential questions: Who is your target audience? What message(s) are you trying to convey? What is your budget?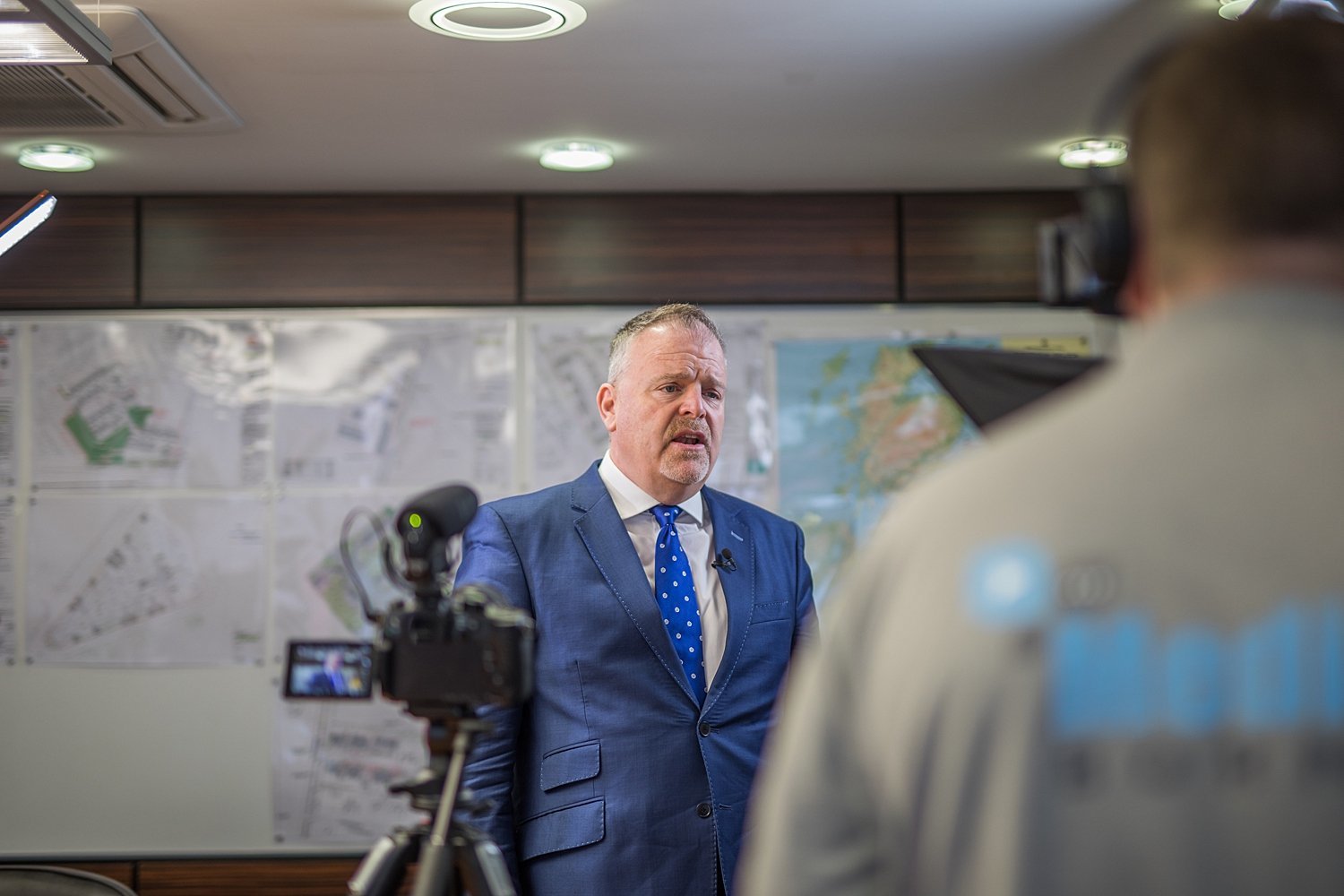 Who is your audience?
To answer this question, it can be helpful to look at who your main customers are and then determine whether you want to aim your video at them or at a new customer group. If you are working with a small business or start up then you may need to help them define their target audience.
You may also find, when talking this question through, that you actually have several different audiences in mind. Try to be as specific as possible with your description of your target audience so that you can tailor the video to the type of person you want to reach and, ultimately, convince. Don't be afraid to consider making different videos or producing several edits of a video for different target audiences.
At this stage, you will also want to think about what platforms- Instagram, company website, Vimeo, Facebook, Youtube- your target audience may see this video on and how that will affect your planning for the shoot.
What message do you want to convey?
What is your video for? Is it a powerful promotional video selling a product or service? An engaging branding video sharing your companies' values? An impressive corporate video to attract investors? A fun social media video to appeal to expand your customer base to a younger audience? A dramatic time-lapse video to showcase your newest project?
All of these different types of messages require different types of video production. If you know what you are trying to convey and what results you are hoping to achieve with your video then you can make decisions more effectively when it comes to the logistical and technical aspects of your video shoot.
Finally, your video should fit into the overall branding and marketing strategy of the business or client that you are working for. When planning the production and post-production, you need to think about the small details but also the big picture of where this video fits into the client's brand identity and longer term business plan.
What is your budget?
Lastly, what is your or your client's budget? This is where hiring a creative media agency can be invaluable. As a professional media agency we can advise you on the best types of video production for your target audience and message within your budget. We have the equipment and skills to produce a video to the highest standards without it costing you the earth and without sacrificing your vision. For example, we like to use drone technology, time lapse video and editing techniques to create videos with real impact at a fraction of the cost.
Once you've answered these three questions, then you can use that information to make decisions about the equipment you will need, the logistics of the shoot (where, when, who), the overall aesthetic, script, actors etc… You may want to storyboard your shoot, which helps to ensure that you've thought through every detail including camera angles and lighting.
Once you've planned all of those details, you're ready to move on to the next stage of video production. The shoot itself.

The Second Stage of Video Production- Production
If you have really followed the planning process carefully and thoroughly in stage one, then most of your decisions should already be made before filming. However, we do have a few other important things for you to think about on the day of the shoot:
Safety: Be vigilant about safety on set. Test and check equipment before the shoot day, use tape to cover and hold down wires, and keep food and drink away from the equipment on set.
Securing the equipment: Before and during the shoot always think about the security of the equipment and any of the client's equipment or products. Depending on the location, you may need to assign someone to watch over equipment, props and products while you shoot.
Contact information: This seems obvious but you'd be surprised how the smaller details can get lost in planning a video shoot. So, make sure to send everyone a comprehensive list of contact details and information about the location, schedule and any other important information such as weather, food, and timings for the filming. The last thing you want is for one of your team members, an actor or one of the clients to not be able to find the location or studio on the day of the shoot.
Set up and pack up: Don't forget to leave time for set up and pack up, especially if you are renting a studio space or location. You can add this pre and post shoot time into your schedule and let clients know that they don't have to be there for this part of the filming unless they want to be.
Protect the final footage: Make sure to backup and protect the final footage in as many ways as you can. Download it onto several external hard drives as soon as you can. You can even send the hard drives back to your office or studio with different people if you really want to guarantee there are no mishaps.
The Third Stage of Video Production- Post-Production
Most people would think of the end of the shoot as being the end of the filming but if you've ever seen unedited footage of a movie then you'll know that how you edit a video can have a huge effect on how the final video turns out.
Editing can make a break the tone and impact of a video, which means that your post-production team needs to be very clear about the target audience, message and intended uses for the video. Ideally, they would either be part of the initial planning process or at least be provided with a detailed brief. This is also why solid project management is key to successful video production and why using an experienced media agency is a worthwhile investment.
We use the latest editing software so that the post-production process is smooth, fast and reliable. This also means that clients can easily request changes and we can amend the footage quickly and efficiently. Once we've created a rough edit of the footage, we send it over to the client so that they can provide comments and suggest changes. Then we use this feedback and the initial brief to finesse the editing and export the final video.
Our Video Production Services
If you are a business or videographer interested in video production, send us an email about our full video production services or ask us a quick question on Twitter. We're always happy to give advice or provide a quote. And so that you can get an idea of our production team and our video production services, check out some behind the scenes footage of a recent project and the finished video below.