What is video production?
Put simply, video production is the process of producing video content. So video production could mean anything from a quick video shot on your smartphone to a well-thought out sales video filmed by a media production company. When you work with us, video production means everything from brainstorming and agreeing on a concept, to the logistics of the shoot, right down to the final edit and delivery of your video.
The exponential growth in smartphones and internet usage over the last few years has meant that people are consuming more and more videos. This also means that, for businesses, video content is a huge new opportunity to engage your audience, build brand awareness, convert sales and convey information. Rather than thinking of videos as something you'd borrow from Blockbuster or watch on MTV, think of video content as an exciting new way to grow your business.
So, video production includes:
promotional video production
explainer video production
corporate videos
videos for your social media platforms
training videos
practical case study videos
branded short films
aerial videos & time lapse videos
& much more!

On location shooting a promotional showreel for Huntley plant hire in Northumberland
Who creates video content?
When you hear 'video content', your first thought is probably of teenagers using Snapchat or Instagram influencers creating Instagram stories. And a large proportion of video content is made by individuals on social media. However, for professionally filmed and edited videos, most media companies, businesses and brands use video production companies like our Newcastle based video production team, who can smoothly manage the process from beginning to end.

Media Borne's 2019 Video Showreel
Who uses video content?
Everyone! Increasingly, online video content is being consumed by pretty much every demographic. Although, be careful because this doesn't mean that every type of video will appeal to every demographic. As we discuss below, knowing your audience and what type of video is best suited to your purpose is key. This is another advantage of using a video production company like ours- we have experience creating different types of video content, so we can work with you to research and narrow down your target audience and tailor your video exactly to your purpose.

Getting your face on camera can really make a difference by personalizing your business to clients looking for your services
Why does your company need video content?
The importance of video content
Still not sure how this applies to you and your business?
By 2019, video content will account for 80% of ALL consumer internet traffic. Which means that you can no longer afford to ignore the potential of video production for your business. Professional video production services can help you to open up new consumer markets, add credibility and engagement to your online presence and increase conversion rates, to name but a few benefits.
Did you know?
55% of people watch videos online every day (Source: Digital Information World)
Businesses using video have 41% more web traffic from search than those without video content (Source: Smallbiztrends)
Including a video on your homepage can increase conversion rates by 80% (Source: Unbounce)
Captivating content keeps people coming back to you
The benefits of video content
So we know that everyone is watching more videos, but does that mean that you should just throw a video on your landing page willy-nilly? No way. Before you hire a video production company, it's important to know what the benefits of video are for your business so that you can get the most out of your video content.
Just a few of the advantages to using web video content:
Dwell time- video content increases the amount of time that people spend on your site
Video is a fast and efficient way to communicate information to clients, investors, and staff
Research shows that including some of your staff in a video increases consumers trust in your company
Video ads convert to more sales - including a video ad in a product description increases the chances of the item being purchased by 35%
Emails and newsletters that contain videos have a much higher click through rates
People are lazy! They prefer to watch a video than read!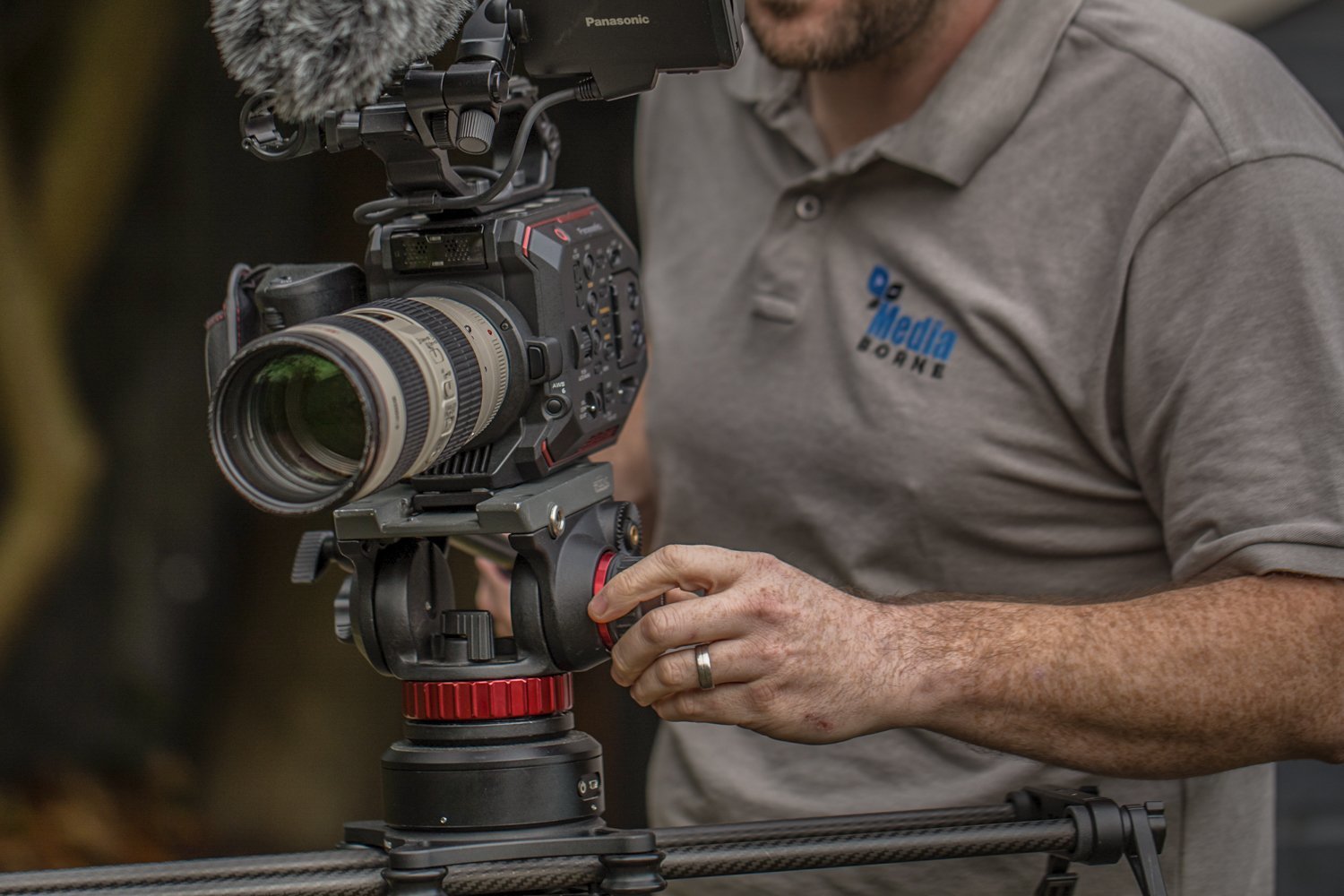 How could your business use video to grow?
Choosing the right type of video production for your company
What are you trying to achieve with video content?
What is your objective?
Before you start, make sure you know what your objectives are for the video content. What does your business currently need? Maybe you'd like a video to help boost online marketing or for lead generation? Perhaps you have a new product or message that you'd like to communicate? Or you want to grow your business and need a great video to build brand awareness and online engagement?
Once you've answered these questions and you have clear, specific objectives, you'll see that your whole project will run more smoothly and stay on track. Ideally, your video production company will go through this process with you. We like to do this with all our clients, and we refer back to it often when we're making decisions so that we always know we're headed in the right direction with our video production.
Know your audience
The type of video production that is best suited to you will depend on your target audience. If you're not sure who your target audience is, or if you'd like to grow or redirect your target audience, we can help you with your marketing strategy by creating marketing personas. A clear, developed marketing strategy with a defined target audience will ensure that your video content engages your ideal client.
Craft your message
Deciding on the message you want to convey in your video goes hand in hand with researching your target audience and is an essential step in the video production process. At Mediaborne, we will help you to 'find your voice'. That means that as well as considering the specific purpose for your video we make sure that our work goes towards building, promoting and strengthening your brand.
A great place to start is choosing the format and production style for your video, as this is a large part of what shapes your message. As the media theorist Marshall McLuhan famously said, 'the medium is the message'. We can advise you on the right type of video content for you. To help get you started, we've included just a few different types of video content that we've recently produced below.
The different types of corporate and commercial video production
Drone 2019 showcase - Drones can add a depth into any video, situating a business or story.
To wrap things up...
Video is a powerful and increasingly widespread tool for business. Not only is it a compelling medium for customers and online users, it also has a huge range of uses for companies. We have only just begun to explore the potential of video content and we're excited to see what we can help to create for your company.
We want to keep sharing our experience as we continue to build our video production company. We hope that both video enthusiasts, hobbyists and business owners will benefit from us sharing our knowledge. We've been in your shoes and plan to share our stories and what we are learning, as we go along.
---