What is Video Production?
The term video production encompasses the whole process of producing a digital video including the three stages of production: pre-production, production (or filming) and post-production (or editing).
Understanding all three stages of video production is essential is you want to be able to consistently deliver great quality videos. As we explained in our recent blog on video production, the first stage includes crucial steps like planning, logistics, scheduling and, if needed, scriptwriting and storyboarding.
The second stage of production is the actual videography, in our case using the Panasonic AU-EVA1. This is the stage that most new filmmakers focus on- for obvious reasons- and it is a key part of the process. However, how well your filming goes is often largely down to how well you plan and storyboard your shoot ahead of time. Without a clear idea of the type and style of video you want to produce, you won't get the footage you need. This can lead to trying to make the video work in the edit, which is a big risk as it doesn't leave you with many choices. That's why we really recommend working through all three stages of production rather than just concentrating on the technical aspects of the videography on the day.
The last stage of video production is the editing stage. This is where the digital raw footage that you record on the day (or days) that you're filming is cut, arranged and manipulated to produce the story and effect that you are aiming for. Editing is both a skill and an art. Some famous movies have even been saved by the edit. A great editor, who really understands storytelling and cinematography, will be an invaluable part of your team. If you don't already have a dedicated editor, then learning to use editing software and understanding the editing process can be an incredibly valuable skill for you to practice and develop.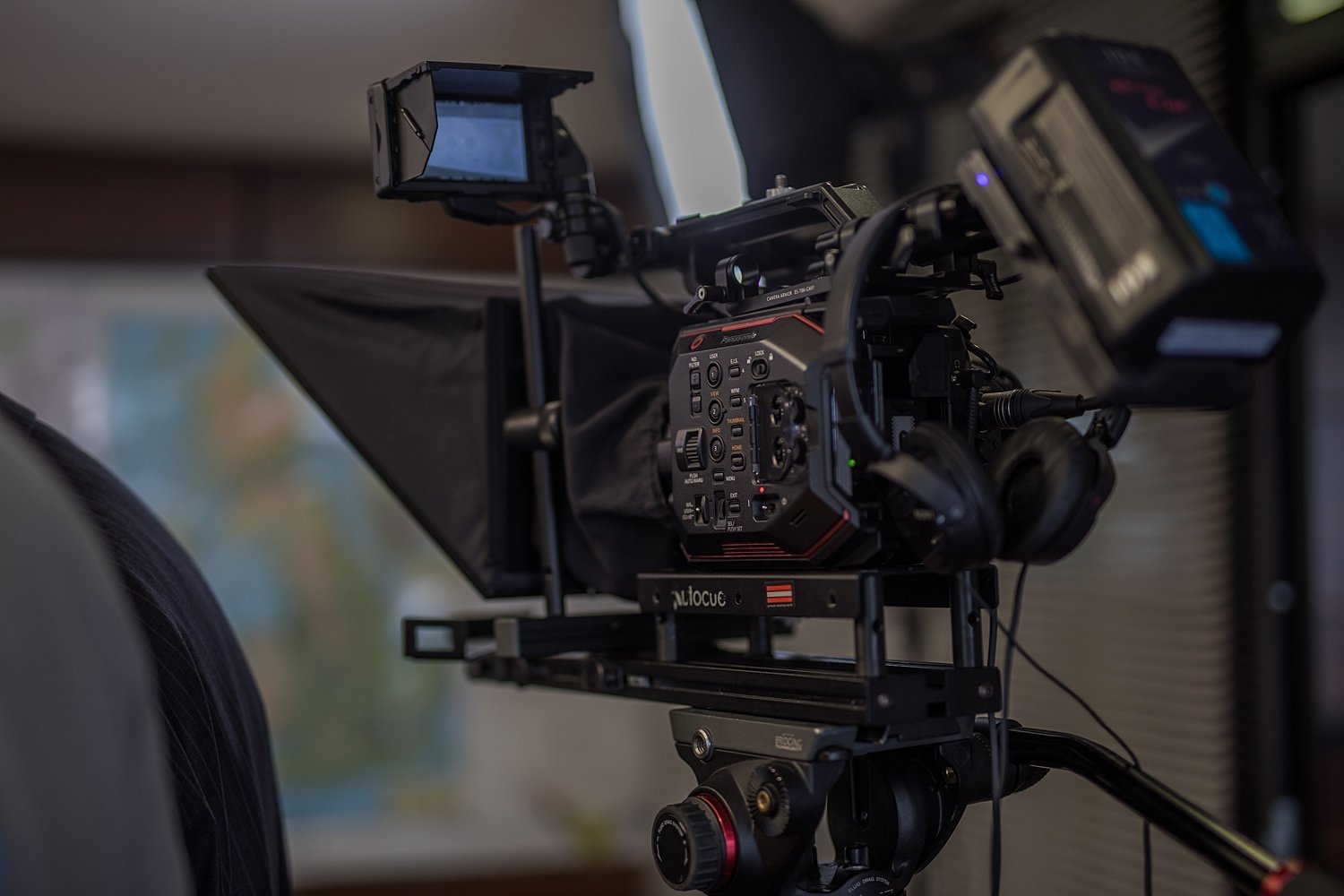 Essential Video Production Equipment
Storyboard Templates
As we mentioned above, in production, the planning stage is just as important as the filming and editing stage if you want to ensure high-quality videos. A great place to start is to outline the scenes you want to shoot using a storyboard template. It's a simple exercise but it helps with every aspect of the shoot, from scheduling locations and actors, to planning lighting and camera angles, to packing the right equipment and props, and finally to guaranteeing you get all the shots you need for the final edit. You might also want to share the storyboard and shoot schedule with your client so that they can give feedback, avoiding any last minute issues on shoot day.
Camera
Now that your pre-production is in place, we can think about the hardware. Because, after all, your video needs a good story AND for it to look good. For a video to have a high production quality, you will need a high quality camera. If you can't afford a professional video camera then a DSLR can work. Your video won't have quite the same production value as a commercial video, but DSLR video quality is improving every year and DSLRs are a lot cheaper and easier to handle.
When choosing a DSLR to buy, make sure to look for a camera that has, at minimum, full 1080/60P High Definition video capability. Or, if your budget allows, look for a DSLR with 4K 24/25P Ultra High Definition video, which, as the name suggests, has 4 times the resolution of a standard 1080P.
We'd also suggest that you bring along a really lightweight camera or mobile phone with good video capability so that you can document the shoot. This kind of behind the scenes footage is quick and easy to film and can be used for the client's and your social media and marketing, as well as a record of your work for future clients.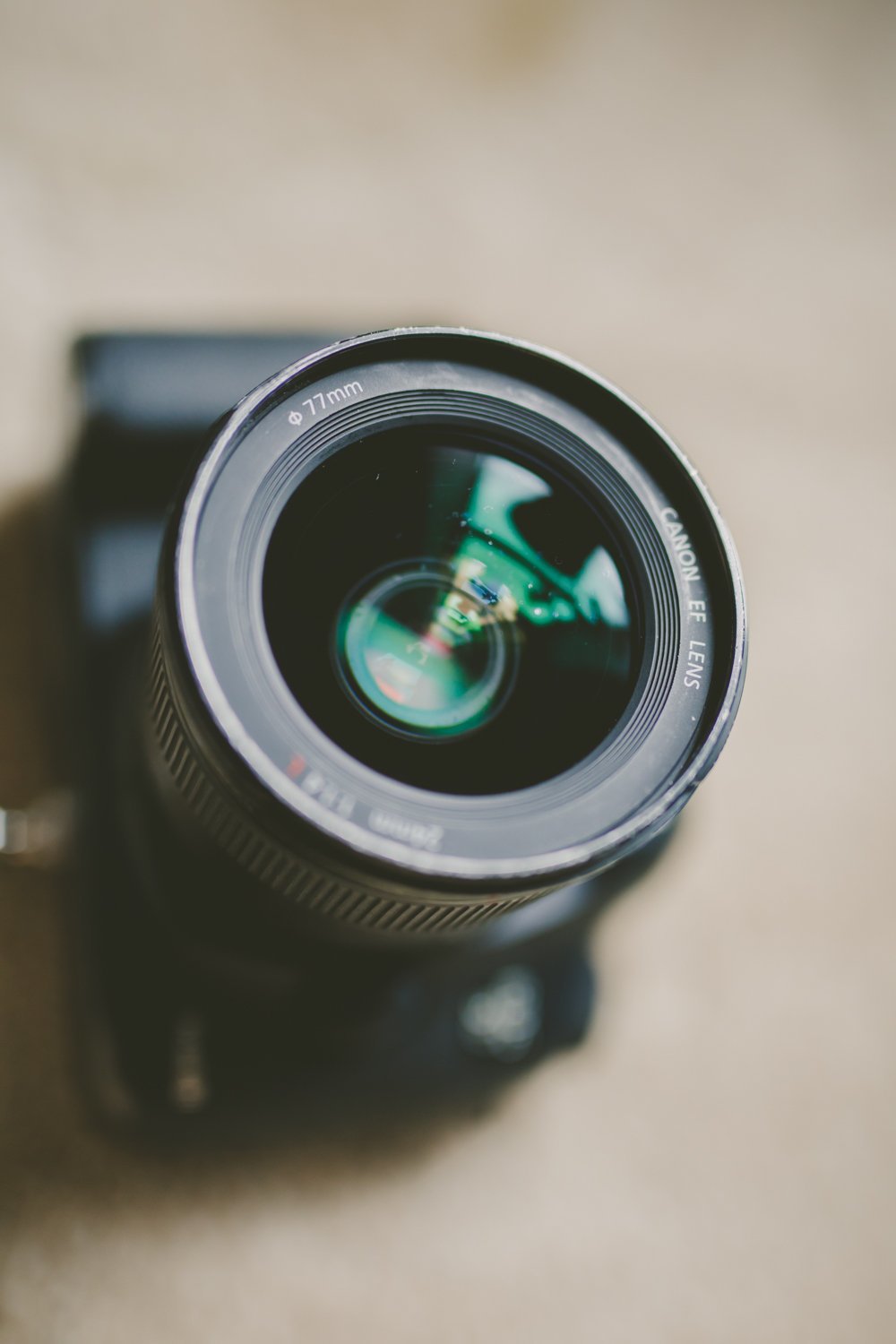 Microphone
After your camera, your audio equipment is the second most important piece of kit that you can have for video production. Really excellent audio quality can elevate a video from amateur to impressive, whereas bad audio immediately ruins any of the other qualities of the filming. Therefore, don't rely on your camera's internal microphone, even if you have a top of the range professional video camera. Get an external mic.
An external microphone will significantly the quality of your audio without costing you the earth. There are three main types of microphone: shotgun, handheld and lapel microphones. For video production, you can also get video mics that can be mounted to your video camera, these are designed to record scratch track audio so that you can more easily sync your audio with your video in the edit. The type of external microphone you choose will depend on the type of video and audio you want to record, particularly how much dialogue you want to capture. We recommend researching the different types of microphones for filming and matching that to the type of videos you want to make.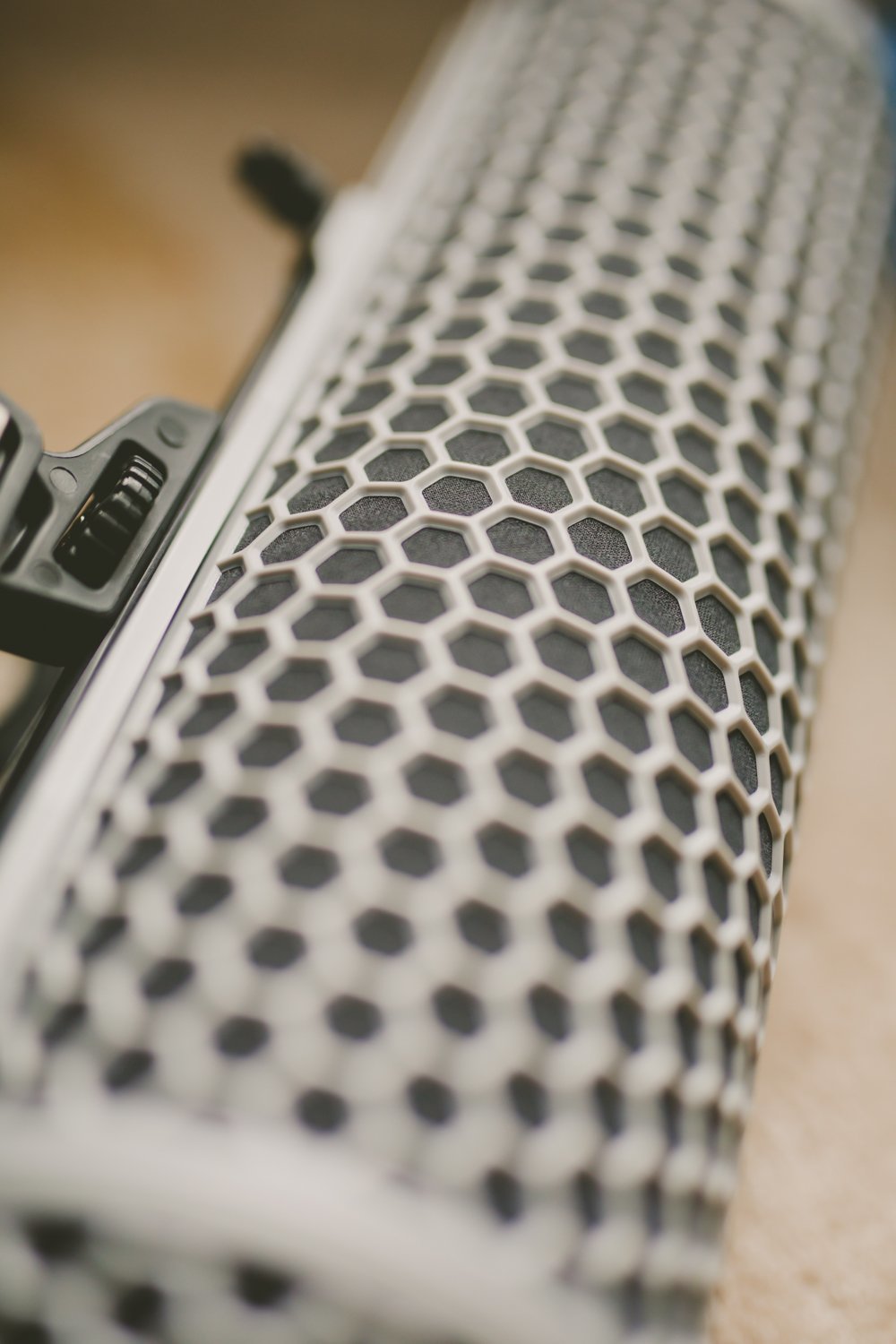 Tripod
One of the benefits of a top of the range professional video camera is that it has excellent image stabilisation. We'd still recommend using a gimbal or tripod with a Panasonic AU-EVA1 or a RED Camera for control and stability, but it's less essential than if you're shooting with a DSLR.
If you are filming with a DSLR, then your tripod will be one of your most essential kit pieces. For ultimate versatility and longevity, we think it's worth investing in a really sturdy, good quality carbon tripod, which will last ages and be a real workhorse for you. Go for a lightweight, extendable model that can double as a handheld stabiliser.
For videos that feature more movement and transitions, you may also want to add a gimbal to your kit so that you can get really fluid, controlled movement. There is a huge range of gimbals available, some commercially produced and some custom designed for you. With so many options, it can be hard to know which gimbal will be the best investment for you. Start by researching which gimbals fit your camera, which will narrow down the list. Then consider if you will be adding any accessories to the set up and whether the gimbal can support that amount of total weight.
External Hard Drive
For photography, an external hard drive is a nice extra. For videography, a portable external hard drive is an absolute must have. Video files are huge files and you are going to need a hard drive that is safe, reliable, sturdy, can easily be plugged into your camera and has lots of space. What does 'lots of space' mean exactly? Well, we'd say that for video you want to aim for around 500GB, although given the high quality of video nowadays and the corresponding even larger file sizes, you may want to go up to 1TB to be safe.
The next consideration is whether to go with a traditional hard drive or an SSD. Traditional hard drives are usually cheaper and are available in larger capacities. Whereas an SSD is faster, and- because it doesn't have any moving parts- it's more robust and hard wearing. So if you are planning on running heavy duty programs or need to move large files quickly, then an SSD is the best choice. If you just want a way to back up and store files safely, then go for a traditional hard drive.
Lighting
As you'll already know if you've already been working as a photographer, lighting equipment can be very simple and lo-fi or it can be incredibly technical and expensive. It's really a huge subject and what lighting kit you decide to use for your video will depend so much on the location, natural light, style of video and budget. However, there are a few items that are affordable, portable and always useful.
Firstly, a light reflector. This is a no brainer given that most light reflectors are inexpensive, fold up to nothing and can turn a bland scene into a golden, well lit professional looking shot. Secondly, an on-camera video light which can get rid of shadows quickly, particularly if you don't have the time or the budget for a three point lighting setup. After that, the world is your oyster when it comes to video lighting setups, just don't forget to consider available power sources and battery packs.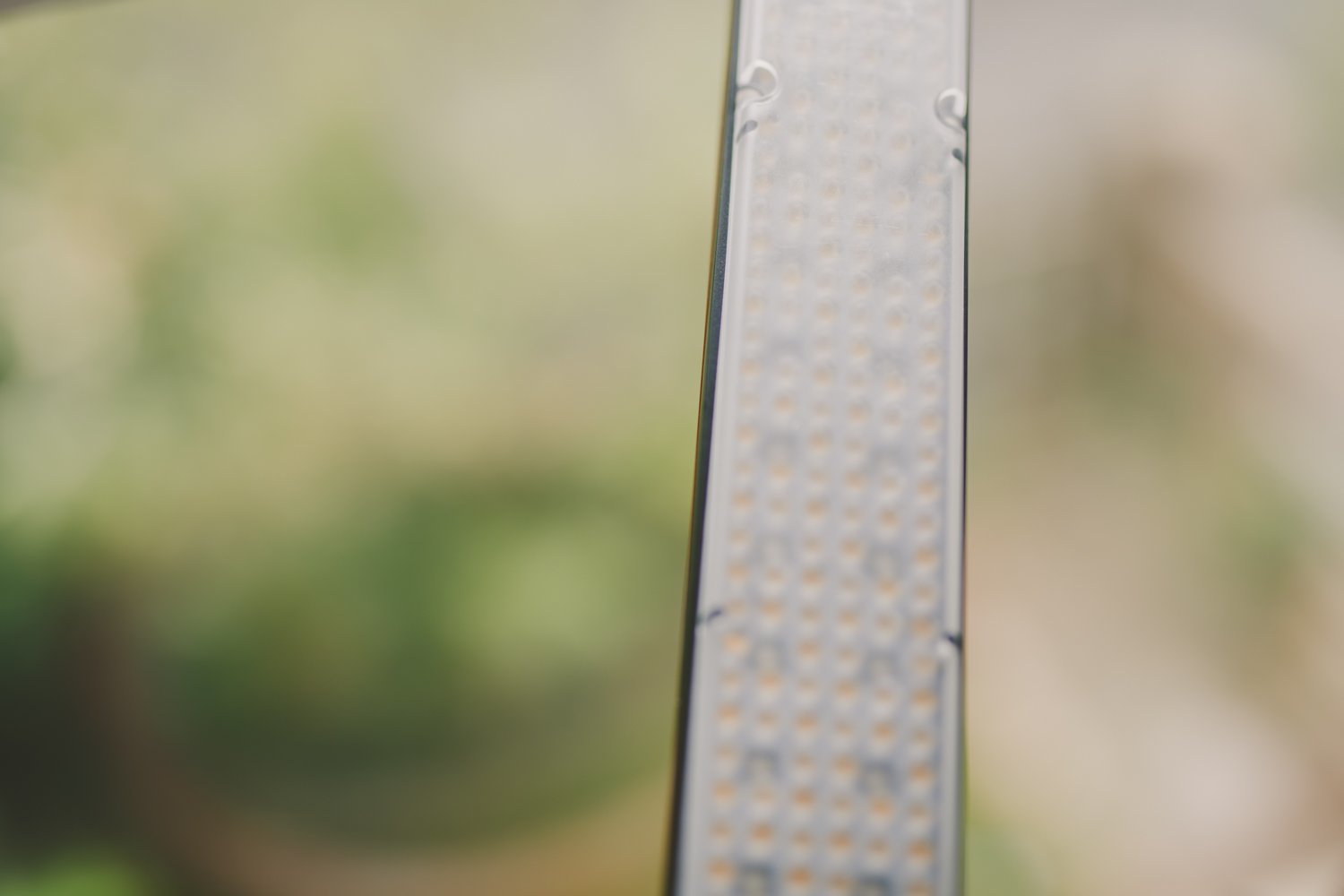 Editing Software
If you are starting out or on a tight budget, then free editing software can be very effective and produce high quality short videos. There is a wide range of free movie editing software with the most well known being iMovie (for Mac) and Movie Maker (for Windows). If you haven't edited videos before then either of these are a great place to start.
If you are more experienced and want more advanced editing capabilities, then you should consider buying editing software. Much like DSLRs, these professional options have continued to drop in price and offer incredible functionality, allowing you to produce more state-of-the-art commercial videos. At this professional level, two of the most popular and well respected editing software suites are Adobe Premiere Pro CC and Apple Final Cut Pro X.
Alternatively, you can also find open source video editing software such as Shotcut and Openshot. These are both free cross-platform programs with minimal, user friendly interfaces, for those who want to keep things simple.
Final Tip: Don't Forget To Tell a Story!
Obviously there is a lot more equipment that could be added to our video production checklist, including interchangeable lenses, an external monitor, boom poles, audio XLR cables, wireless microphones, headphones and extra batteries. We wanted to focus on the essentials to demonstrate that you don't have to spend a fortune or have loads of gear to produce compelling videos.
And that's our final bit of advice, equipment is only part of producing great videos. Don't forget that your main goal is to tell a story. Through all the stages of video production, make sure to keep asking yourself- 'how does this help to tell the story?' And, if you are working for a client, make sure the story you are telling is their story, and that it matches their brand and brand values.
To watch some of the videos we've produced, you can check out our portfolio and watch our showreel. If you have any questions about video production or would like to hire us to produce a video for you, send us an email or give us a call. We'd love to chat.